IE School of Architecture & Design From Home
Click here if you are having trouble viewing this message.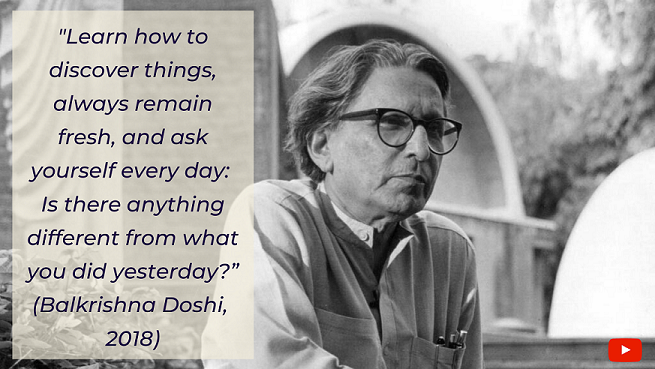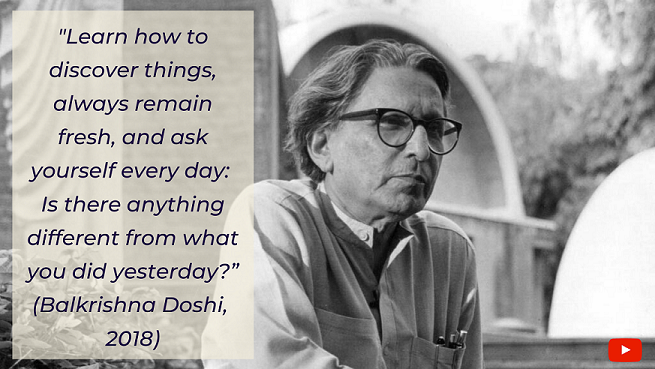 #STAYHOME
For many of us, it is now time to stay at home due to the COVID-19 breakout, and at IE School of Architecture and Design, we think it is a fantastic moment to reset and learn new things, as Doshi advises.
Here are our proposals to keep discovering:
Join anytime!
IE A&D's MOOC
Making Architecture
Making Architecture, the massive open online course (MOOC) produced by IE School of Architecture and Design. It is the first online course ever created dealing with the architectural design process. It is available for free on the educational platform Coursera.
You can start today! It offers a unique insight into the mind and work of an Architect, starting with the basics of the profession and culminating with the production of your own scale model.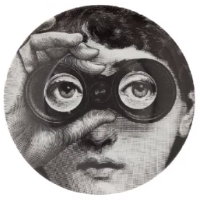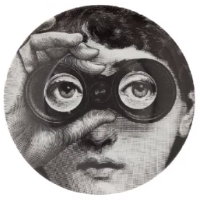 31 March - 11.11am CET
Instagram LIVE
Spectacles: Visions on Design
Tomorrow, we are launching Spectacles: Visions on Design, a series of Instagram LIVE sessions with Edgar González, Director of the Bachelor in Design where he will give you a weekly glimpse into the future of design.
See you every Tuesday at 11.11am CET in our Instagram: @iearchdesign.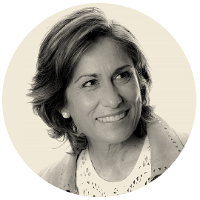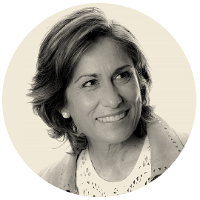 2 April - 12.00pm CET
Instagram LIVE
Design and the Sense of Belonging
We are impressed by the speed with which most organizations have adapted to working from home.
What will happen when we all go back to normal?What will we need from the physical and the virtual environment? How can we ensure the sense of belonging of our community both physically and virtually through design?
Join Elvira Muñoz, Director of the Master in Strategic Design of Spaces, on Instagram LIVE @iearchdesign.
8 April - 2.00pm CET
Online Masterclass
Old versus Classic: Designing for Perdurability
During this virtual masterclass, Elvira Muñoz, Director of the Master in Strategic Design of Spaces will lead a discussion on the responsibility designers have to design solutions that are relevant and meaningful, so that they can stand the test of time.
15 April - 6.00pm CET
Online Masterclass
Architect Archetypes: Epic Careers for Architects Today
Today, a career in Architecture can be as diverse as we want it to be.
Mike LaValley, AIA, LEED AP BD+C and founder of Evolving Architect, will share his vision on Architect Archetypes, models inspired by patterns within the profession that can help you shape your path to the future.
29 April - 12.00pm CET
Online Masterclass
Urban Renewal and Experiential Real Estate in China
The urban environment in China is rapidly adapting to changes in technology, society, economy, and environment.
In this virtual masterclass Shaun Brodie, Head of Occupier Research and Head of Research in various regions of China for Cushman & Wakefield, will share what China has achieved in terms of planning, implementation and adoption in the process of urban renewal and the conception of experiential real estate.
Are you Feeling Creative Today?


IE School of Architecture and Design and Arquideas have just launched Spaces for Creativity, a competition to find the best design strategy for a nursery that boosts creativity!
If you hold a bachelor degree or master and you have a keen interest in design, enter here!
Feeling Stuck? That's Normal!
Feeling stuck with your design, unsure of how to keep developing your project or even feeling scared of your blank computer screen are all normal thoughts that students can have in a time like this!
Take a look at professor of Design Studio in the Bachelor in Architectural Studies, Fernando Pino, for some advice, motivation, and tips to keep in mind when dealing with online architecture classes.
Remember, as Paul Rand said: Everything is design. Everything. Take everything as an opportunity to design, to draw, to have fun, to use your creativity.
#WEAREALLCONNECTED #WEAREIE





Copyright © 2019 IE School of Architecture and Design, All rights reserved.
Our mailing address:
IE School of Architecture and Design
Velázquez, 130 – Madrid, Madrid 28006 – Spain
Privacy Policy
We take the opportunity to inform you that we have improved our Privacy Policy in order to comply with the new European Union General Data Protection Regulation. We encourage you to read our new Privacy Policy and we thank you for being a part of our community.
At any time, you can exercise your rights to data access, rectification, erasure and object, as well as restriction and portability, and withdraw your consent, as explained in the new Privacy Policy.